Goodman is a popular furnace brand with a wide product selection and many affordable options. They manufacture single-stage, two-stage, and modulating furnaces with up to 98% AFUE (Annual Fuel Utilization Efficiency).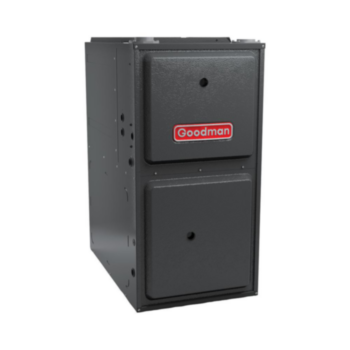 Goodman also makes 80% AFUE furnaces, which are cost-effective in regions with milder winters and reduced heating loads.
If you're looking for the best furnace models, Goodman is not among the brands recommended by our HVAC experts. Competitors like Trane, American Standard, Carrier, and Payne make furnaces that are more reliable and durable. Goodman can be a cost-effective option if you will move to another home in the near future, and you prefer to wait before buying a top-tier furnace.
Goodman is owned by Daikin, who makes some of the best air conditioners and heat pumps in the market. Daikin also owns the brand Amana, and you will notice that many furnace models sold by Goodman and Amana are identical.