Here are the best heat pumps available. These are standard split system heat pumps from Carrier, Lennox, Rheem, etc.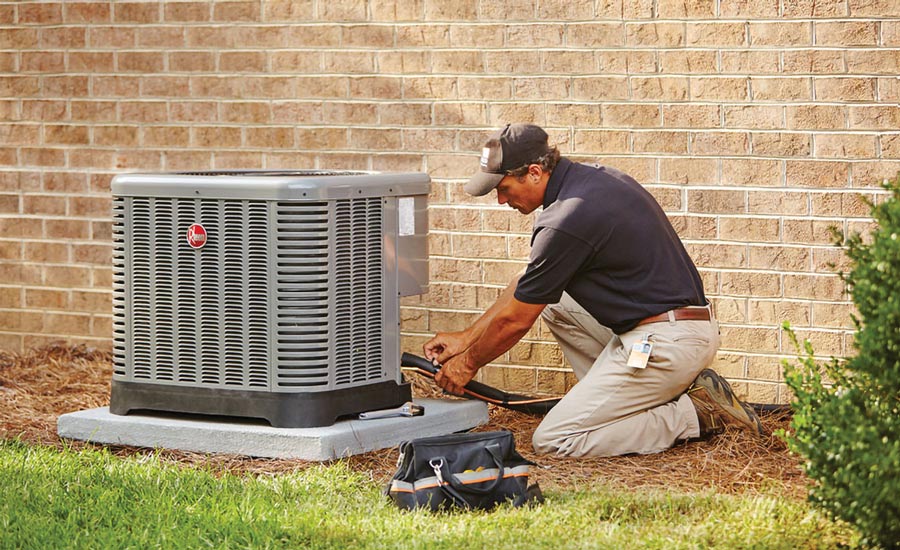 Credits: Achrnews.com
Brand/Unit reviews are followed by a Buying Guide with information about equipment needed and configurations/costs plus common FAQs like, "Do I need an air handler?"
Top 10 Heat Pumps, Prices & Reviews
Variety: We chose the 10 best heat pumps in a range of categories, since every homeowner's heating and AC preferences are different.
Note on Cost: Inflation woes have hit the heating and air conditioning industry harder than most, and prices are ridiculously high. And we don't see that changing – no cost correction is coming. So, if you're in the market for a new heat pump, waiting won't make it better. And if inflation continues to rise, your dollars will buy less next year.
Two prices are given for each heat pump in the table below:
Heat Pump Only – Installed Cost: These are prices for the outside condensing unit, the indoor evaporator coil, refrigerant lines, and charge plus installation supplies. A new thermostat is often part of the package.
Full System Cost with Air Handler: These prices include the air handler too – the indoor unit with a blower that circulates air through the ductwork. There are times an existing air handler can be used, which saves on cost.
| | | |
| --- | --- | --- |
| Heat Pump Model | Installed Cost Heat Pump Only | Installed Cost with Air Handler |
| Trane XL18i | $8,300 – $13,000 | $11,700 – $16,900 |
| Armstrong Air 4SHP20LX | $7,900 – $12,800 | $11,600 – $16,400 |
| Carrier Infinity 24 | $8,800 – $13,400 | $12,200 – $17,300 |
| Ducane 4HP18V | $7,700 – $11,900 | $11,000 – $15,500 |
| Carrier Performance 16 | $7,500 – $11,600 | $10,900 – $15,000 |
| Lennox XP21 | $8,500 – $13,200 | $12,200 – $17,000 |
| Payne 16 | $6,600 – $10,400 | $9,500 – $14,300 |
| Trane XR14 | $5,700 – $9,000 | $8,300 – $12,400 |
| Lennox EL16XP1 | $6,200 – $9,100 | $8,500 – $12,600 |
| Rheem Classic RP15 | $5,500 – $8,600 | $7,800 – $11,900 |